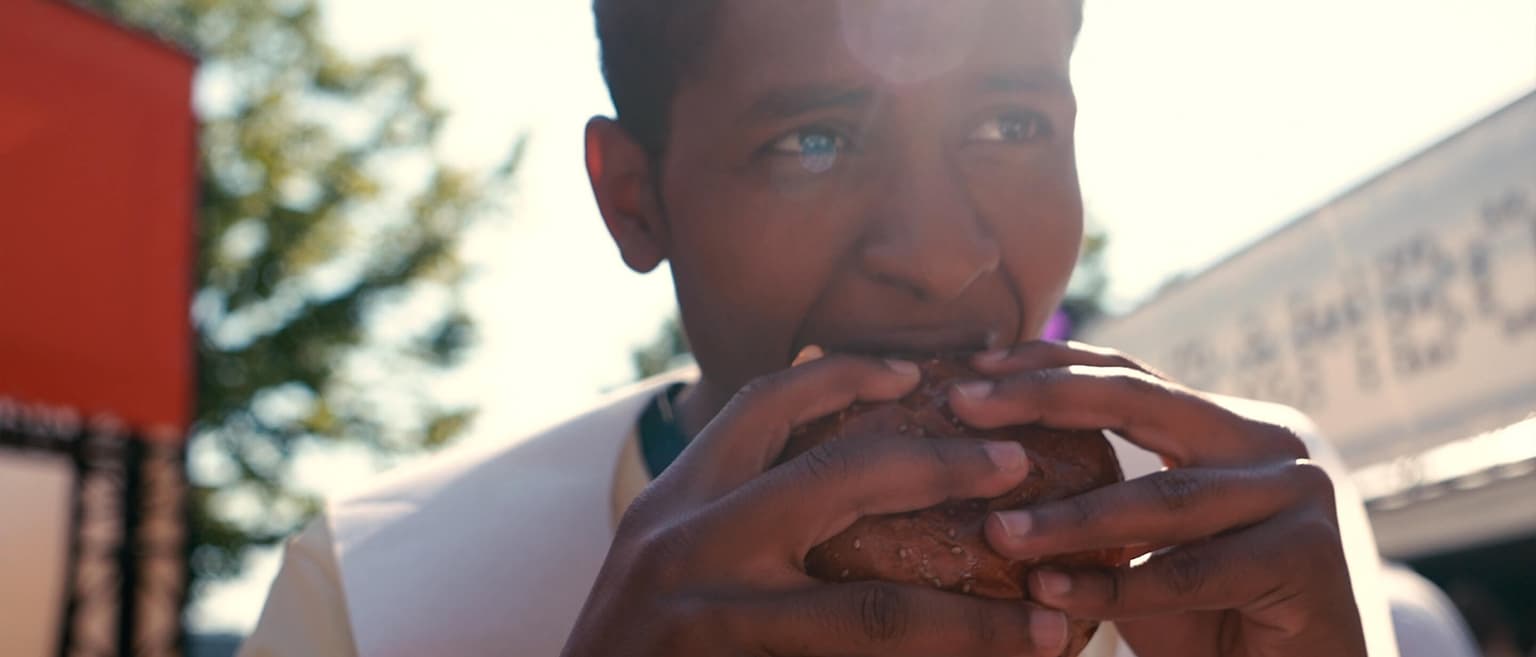 Dash x Drip festival
Let's say you had this iconic washing brand that is very much a part of Gen X and Gen Y's collective memory, but just doesn't ring any bells for Gen Z. And let's say that our iconic brand really craved to get on Gen Z's radar, they really wanted to create some rumour-around-the brand …
WHAT WOULD YOU DO?
Well, here's what wé did.
We approached two musicians slash foodies - Bazart's Mathieu Terryn and Aalst's Bockie de Repper - and talked about their food festival 'DRIP', an ode to hamburgers and high-level fast food.
We created a concept that was tailor-made to fit both Drip and our client Dash: 'Don't worry about the Drip'. Upon their arrival at the festival, visitors were handed a T-shirt and a bib with the word 'Drip' cut out of it as well as a manual on how to make the most out of the festival.
DRIP-goers could indulge themselves by eating their burgers in the most sumptuous and carefree way, dripping hamburger sauce and ketchup to their heart's content, creating an edible print for their T-shirt in the process. And if, afterwards, they wanted to restore their T-shirt back to its original unstained form, they received some Dash Platinum Pods Color.
AN INVITATION TO DRIP
The 'invitation-to-drip' was an instant success. Young people dripped, indulged, smeared, … like their lives depended on it. Moreover, they shared the whole experience in vast numbers on their social media.
Newspapers, online magazines, influencers and national as well as local tv stations got wind of this strange, new festival behavior and all reported on it.
RESULTS

Reach: 1.112 732 people

2750 visitors
1867 bibs handed out
672 t-shirts distributed
150 social posts shared
Did the staggering results, just like the festival itself, create an appetite for more? Contact us and find out how we can help you!